Hi friends! Today I want to show you how I mixed three prints in one look and styled my new sky blue skirt from the last Zara shopping. This skirt is one of those perfect basic pieces that make our life easier. You can wear it with lot of things and it's suitable for any ocasion. Actually I've also made a short video about it. You can find it on my Instagram.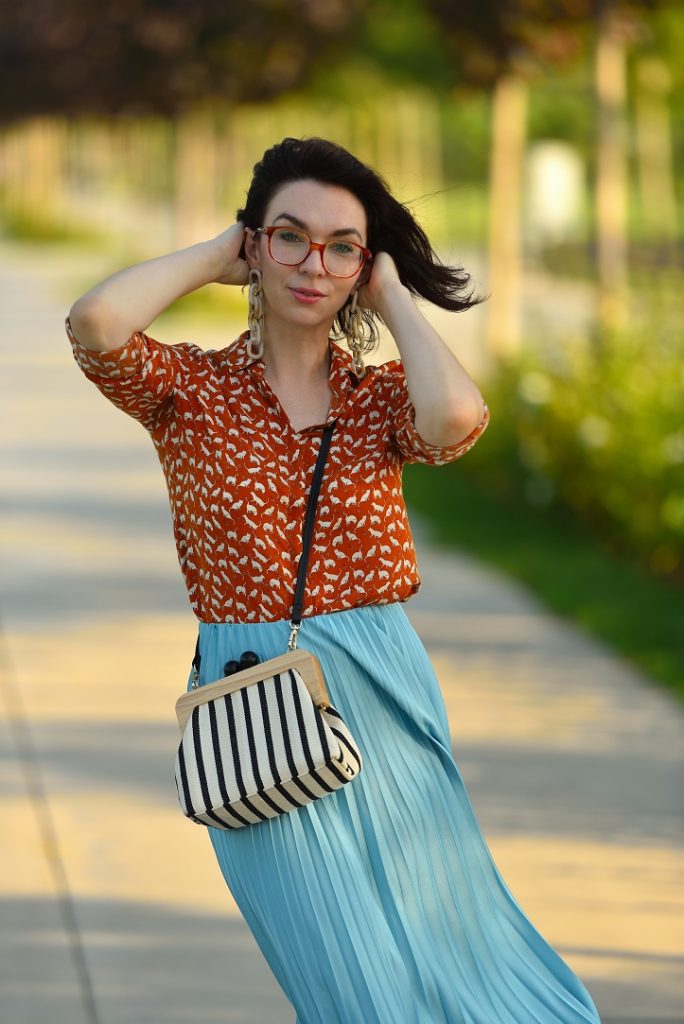 I wore it with my cat printed shirt, striped bag and trench coat. So here I have three prints but it doesn't look annoying because the skirt makes good balance.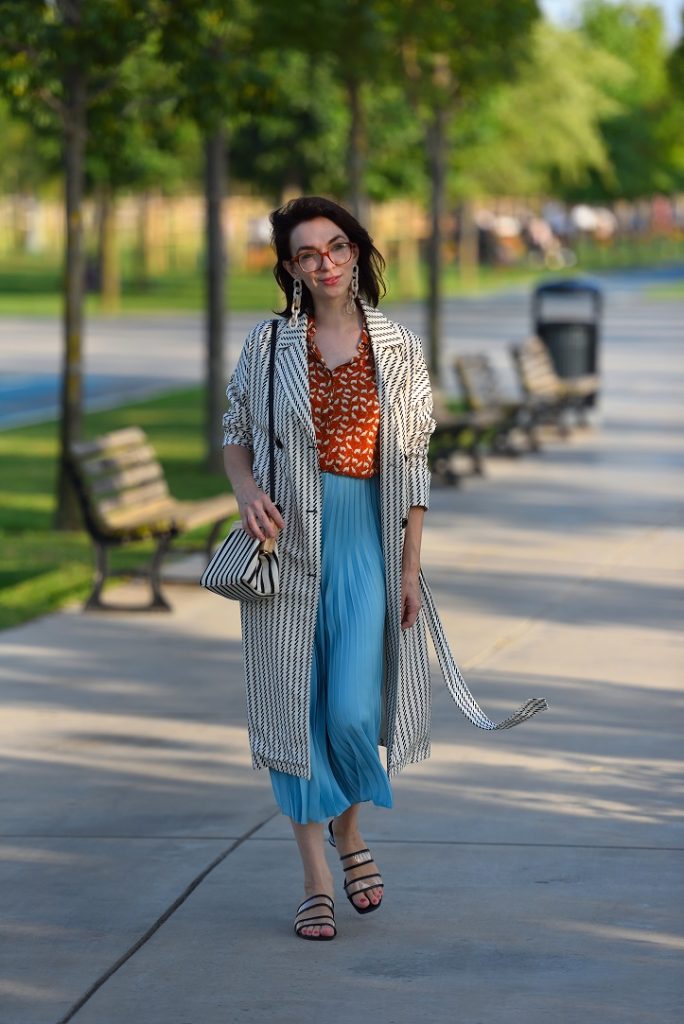 Little tricks
As you see the trench coat and the bag have same color and geometric print. They undoubtedly look great together. As they look so similar I decided to add some more pattern. I wore my favorite cat printed shirt. I can't believe I bought it for just 15 Turkish liras from a second hand store. I'm absolutely in love with it. It has burnt orange color that looks so good with blue. And the color of the cats is similar with the color of the trench coat and the bag. It's light beige. By the way for me it's very important point. When you want to mix prints you need to be careful with shades. Then it makes sence and looks stylish. For example if the cats were white it wouldn't look that good.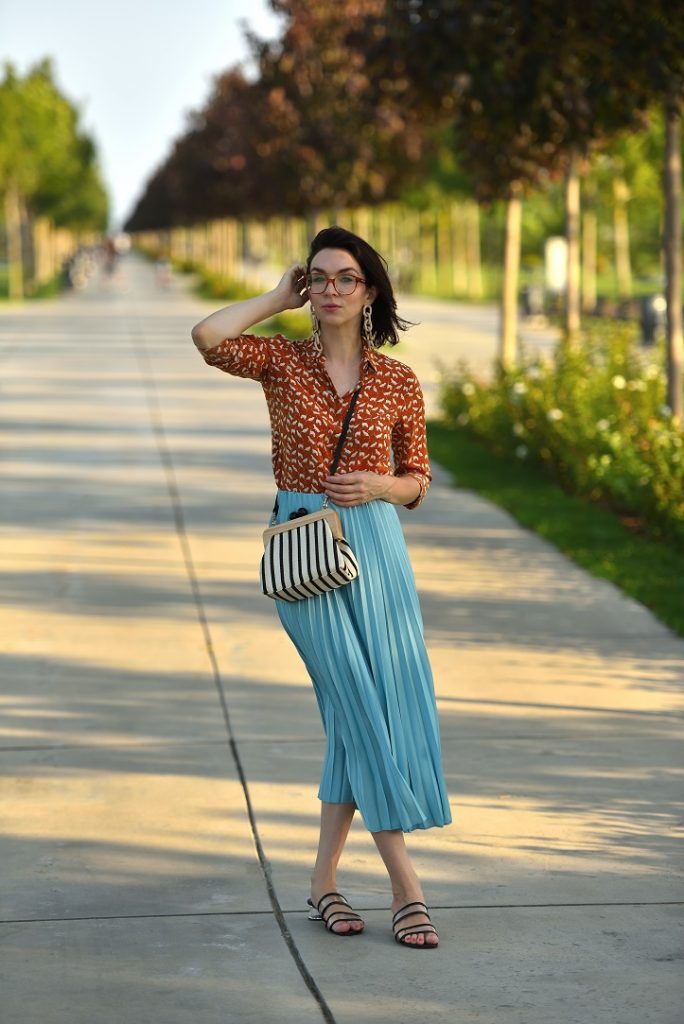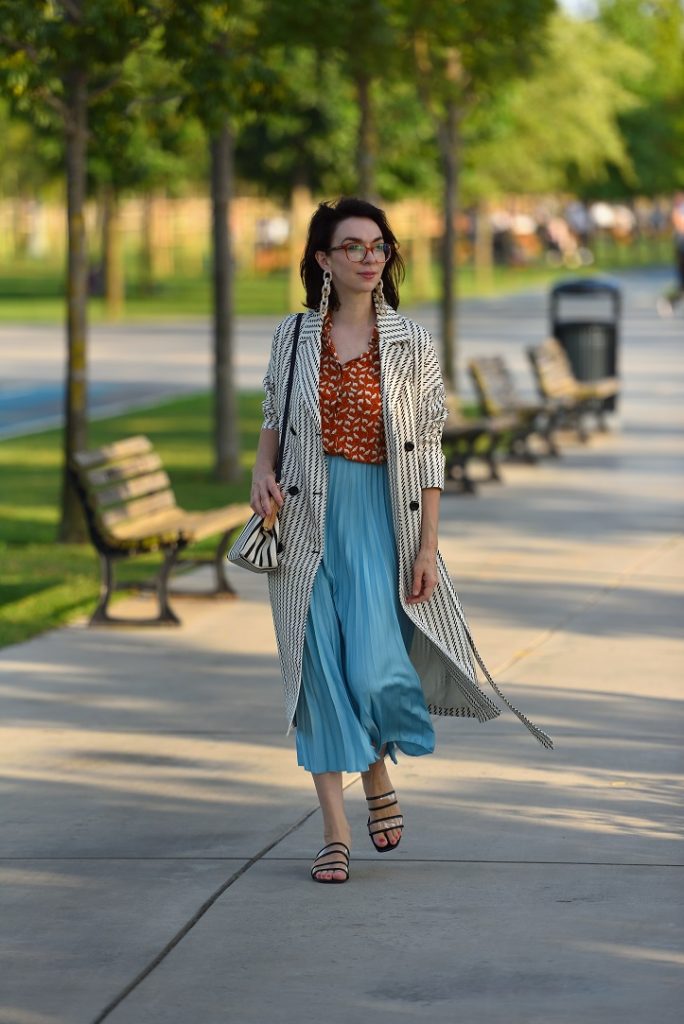 Accessories
I love to complement my outfits with accessories. Here I wore my beige chain earrings and my Blumarine glasses. The glasses match the shirt, the earrings match the beige color of the outfit. Stripes of the shoes match well the stripes of the bag and the trenchcoat. So everything seems to harmonize with everything 🙂 that's how I prepare my outfits.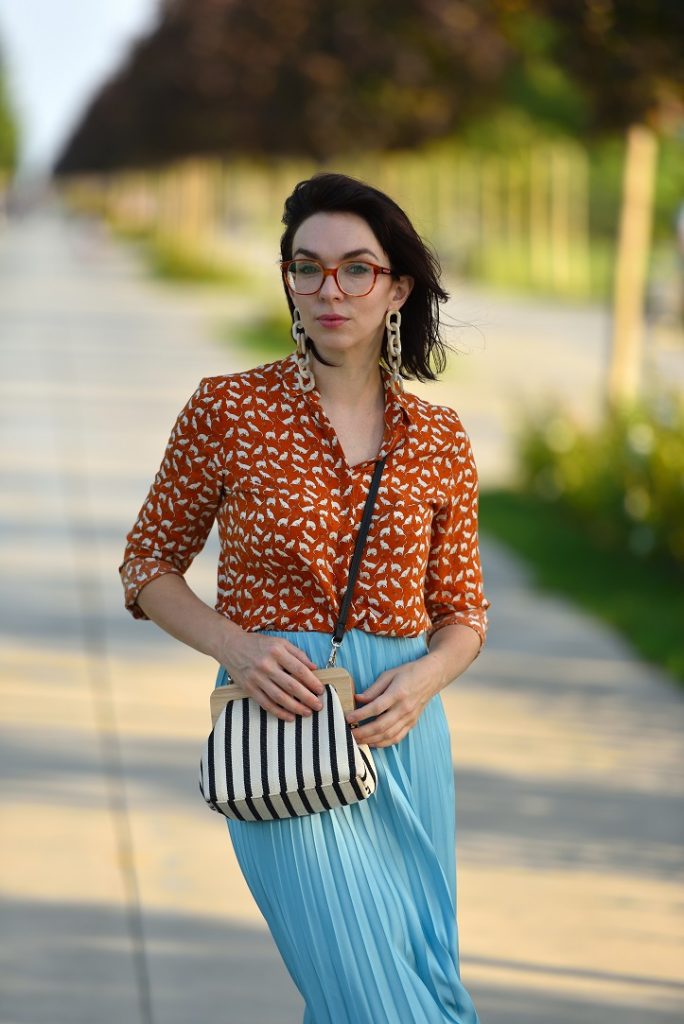 Now you see that sometimes even three prints can live together in one outfit. Everything depends of shades and forms. Do not be afraid to mix and match. Be yourself. See you in my next post.