Style
Importance of basic pieces for pattern lovers
If you are a big pattern fan like me you obviously also need some basic peices in your wordrobe. This summer I have bought these biege slouchy pants from Zara and I can say this is absolute must have for me. White tee shirt is the other must. Actually if you are a pattern lover you may often need some neutral pieces to connect patterned pieces with each other.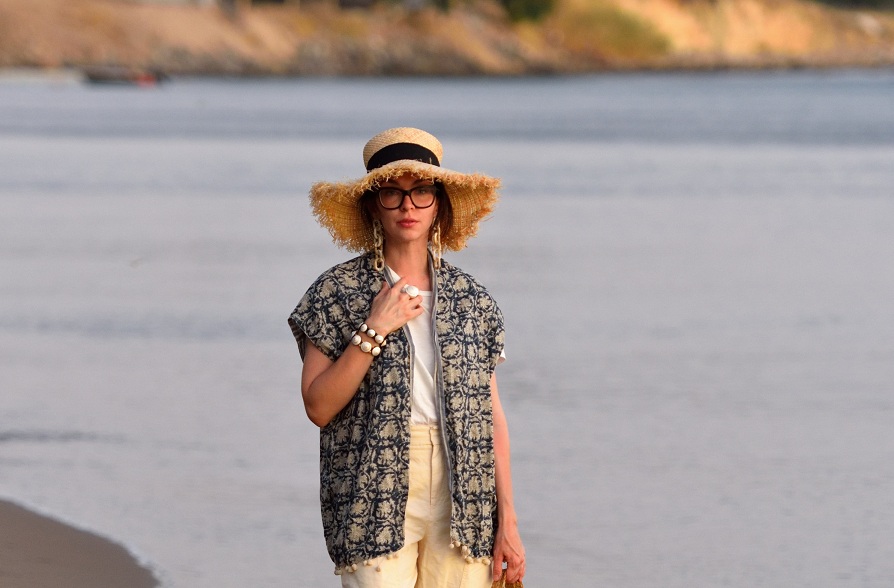 This double sided sleevless jacket is a bit complicated itself because it has patterns inside and outside. So without sipmle basic pieces I think it could wait for a very long time till I wear it.
I also advice you to have one or two fashion-forward jeans so you'll always be able to make a trendy outfit with your patterned tops.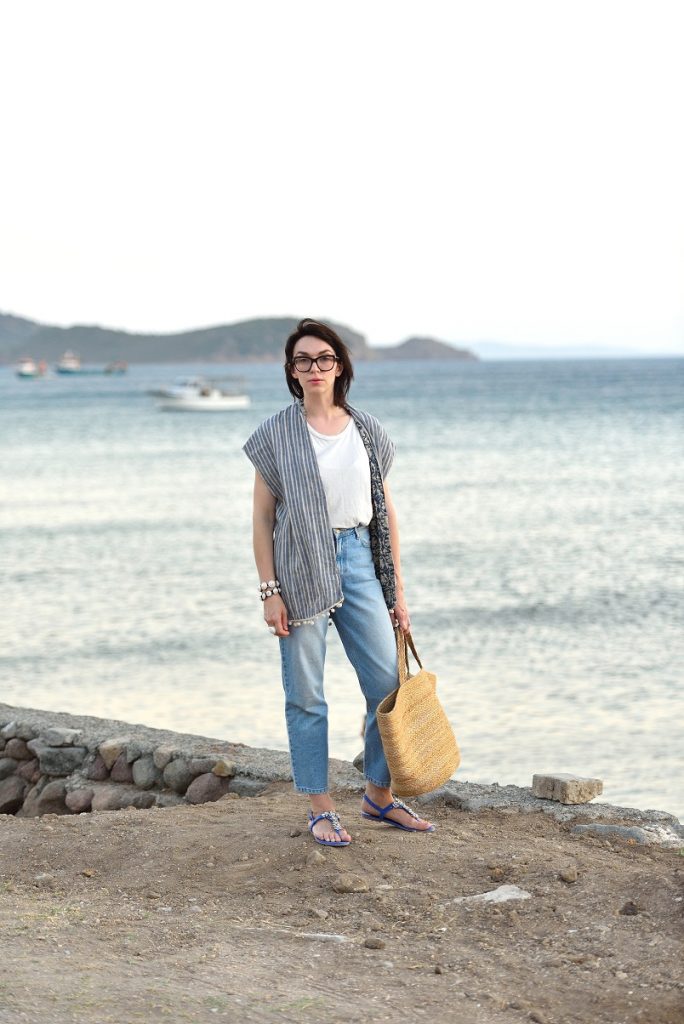 Create different looks with simle basic pieces

I made a little voting for these two looks in my Instagram account. And the look with the hat won. But i really like both of them. The one with jeans seems more casual because it has stripes, has denim and free of accessorizes. And the other one looks more feminine because its print is a bit oriental, it has more accessorizes and shape of pants is softer.
This is my fisrt experience of wearing reversible jacket and I'm very satisfied. I took it to vacation and every day made new looks with it. So if you find pretty, reversible, patterned jacket don't pass by. Think that it can be a good investment into your wordrobe. And don't forget that with right basic pieces you can create many beautiful looks.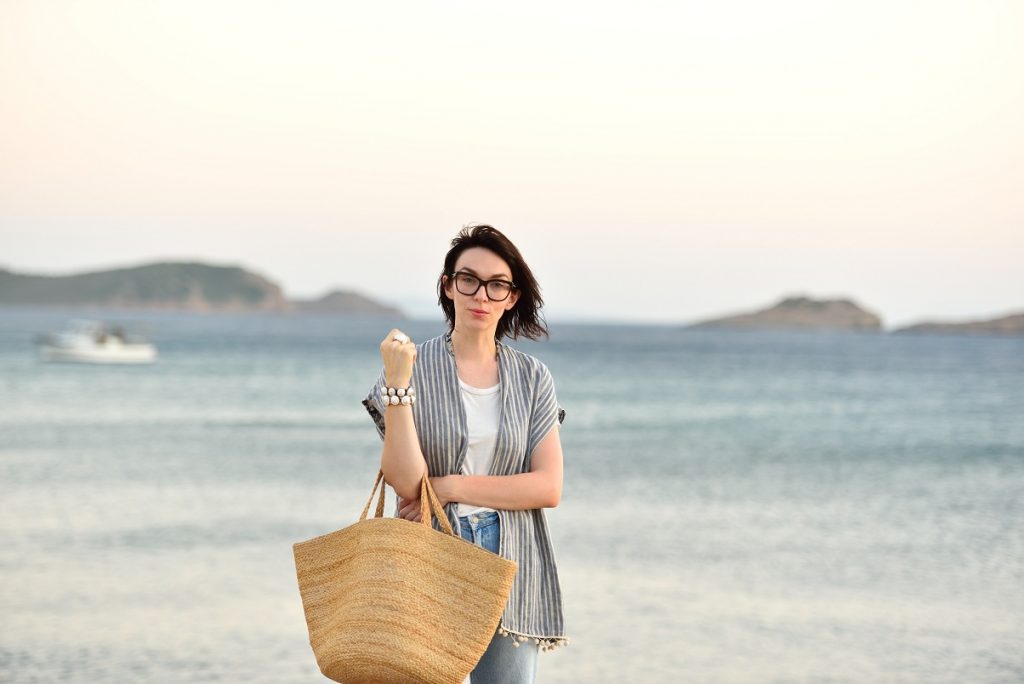 And here I would like to share some details. As you can see the color of pants is the same with the color of jacket's pattern and my earrings. And the shape of patterns reminds the shape of my hat. I absolutely love this look and this jacket.. It's from Mango's old collection. I bought it from online second hand store of Turkey. It was new and never worn.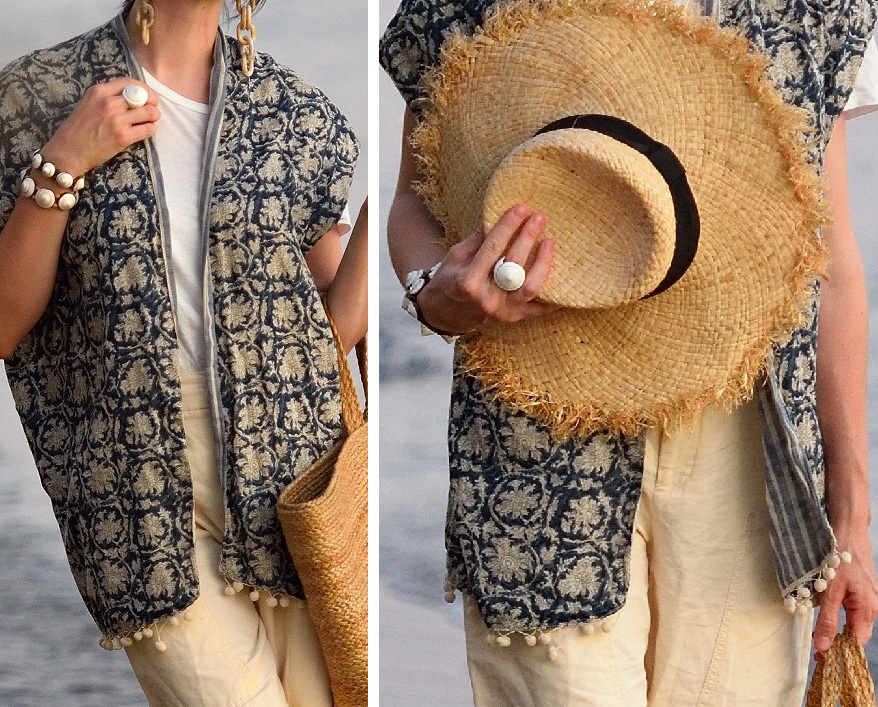 Thanks for being with me, have a good day, see you in my next post.